Saturday morning we went shopping in Strasbourg. The weather wasn't the greatest, but at least it wasn't raining... too hard :-)
The decorations on the storefronts are really cute.
But it was really crowded in town.
Here's Gabi
We went to the old part of town, Petit France, where they restored the Fachwerk houses along the River Ill, which runs through Strasbourg.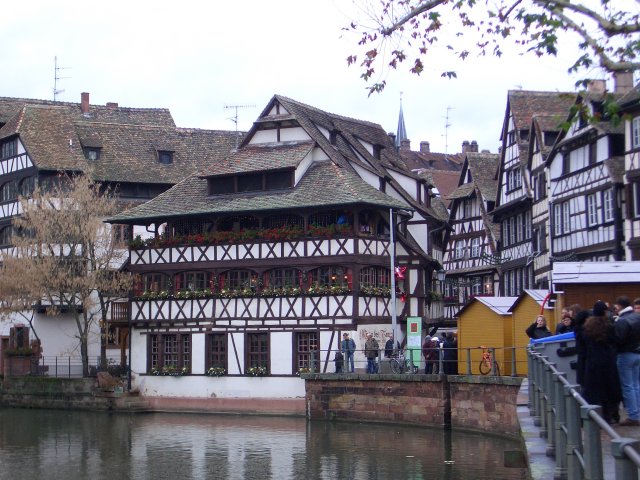 But even in the other parts of town there are some really nice old houses.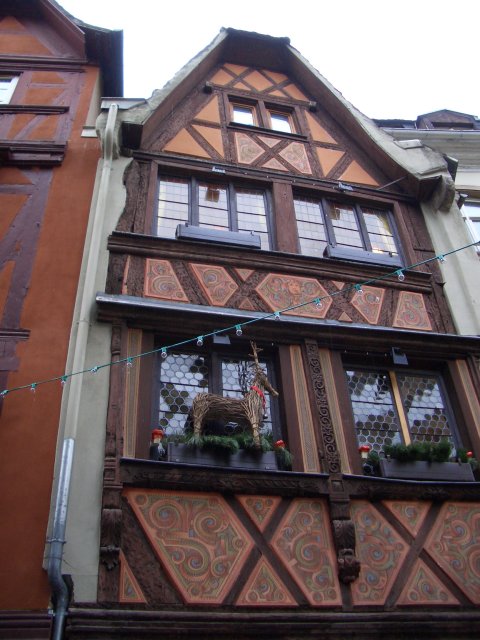 The next picture is of the oldest house in Strasbourg, Maison Camercelle, built in 1589. it stands right next to the cathedral and houses a restaurant.
Which brings us to the cathedral itself. Here you can see it in daylight. It is one of the classic gothic cathedrals in Europe. It is currently under restoration.
I tried to take the pictures from the same angles as I did the night before, so it is a nice comparison.
We still went to visit another church, the "Junge Perter's Kirche". This is a roman church with gothic elements on the outside. The inside has some very nice frescos, but they are in terrible shape, but it is under restoration.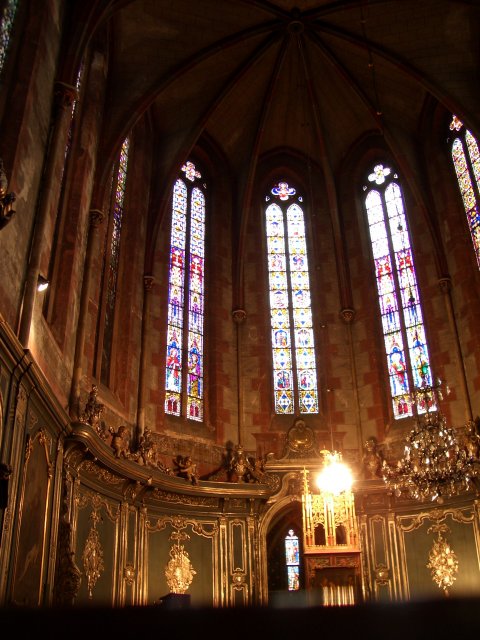 So, that concluded our trip, because the weather got really bad. However when we got home, after 5 minutes, our kitties were more than happy that we cut our trip a bit shorter ;-)