This weekend I went to visit Gabi in Strasbourg for the weekend. We went to the Weihnachtsmarkt with one of her work colleagues and his wife, Trent and Susi.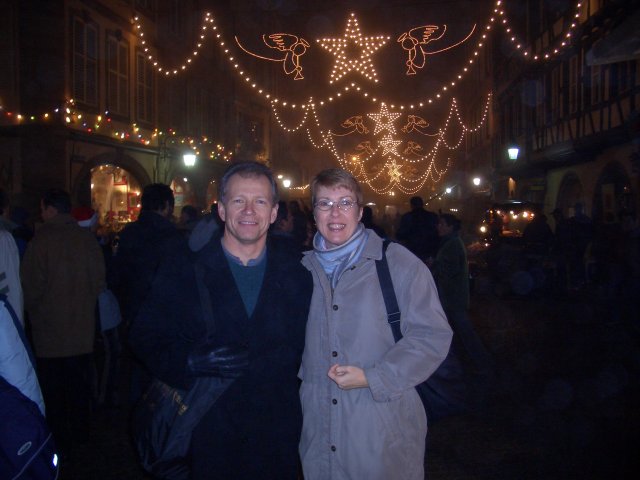 When we got there, it was already dark, but that only added to the festive mood, as Strasbourg is lit up with thousand if lights.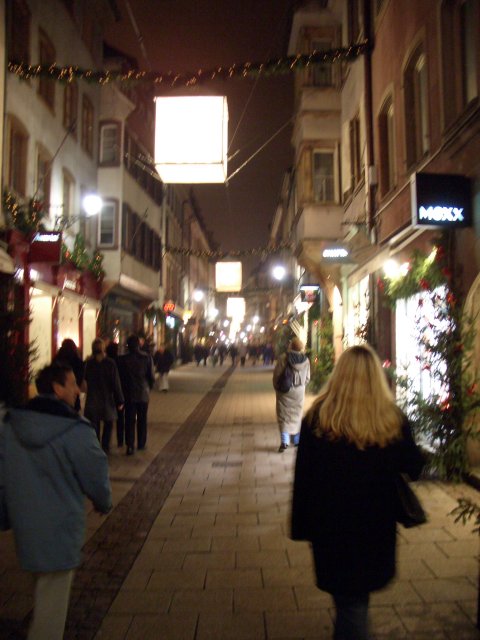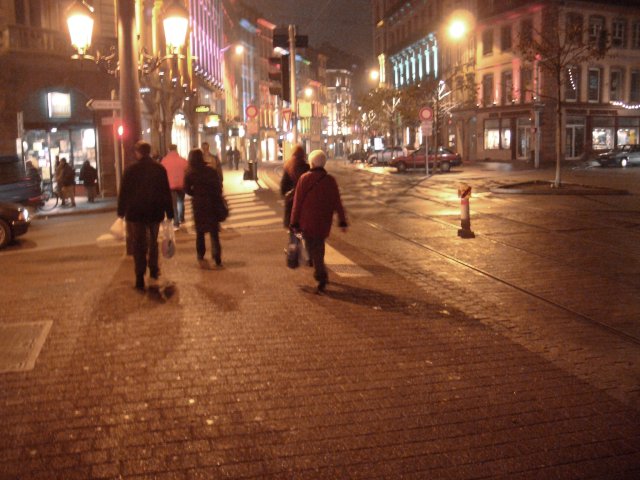 Really pretty.
The market was also lit up.
Some of the stuff being on sale at the stalls.
As we got to the part of the market in front of the cathedral, fog started coming in. This gave some really nice moody shots: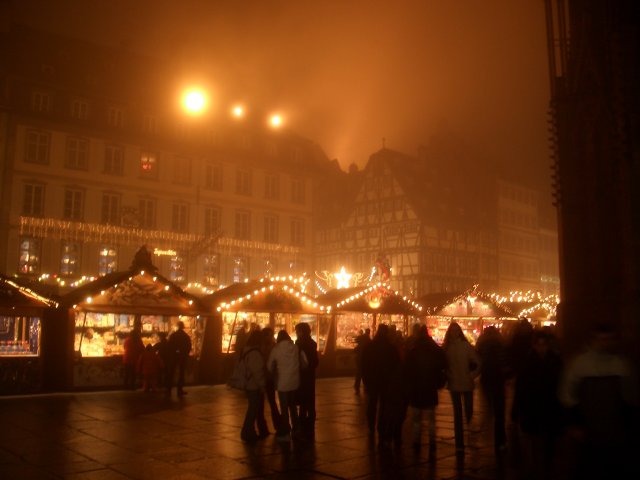 Really good however were the pictures of the cathedral! Sorry that the pictures are a bit wobbly, but it's extreemly hard to hold a camera steady for over 1 second without a support.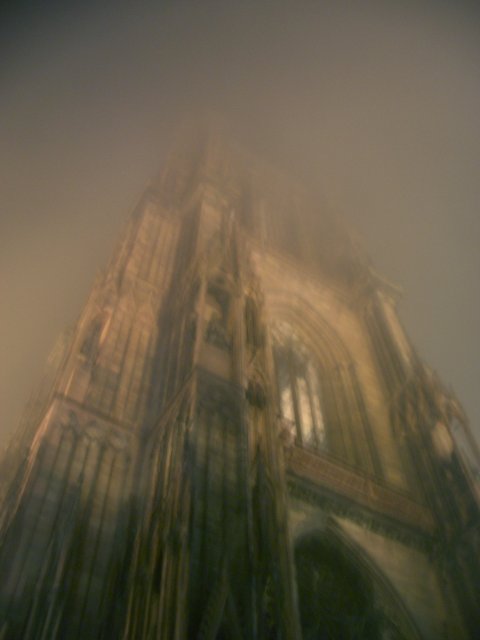 straight out of a horror movie :-)
Due to the fact, that my camera has a severe red tinge in low light, I reworked the photos in Photoshop. The originals can be seen here.
After walking around the Weihnachtsmarkt, we went for supper to a very Lebanese restaurant. We decided to have the starters as main course, as it is more than enough.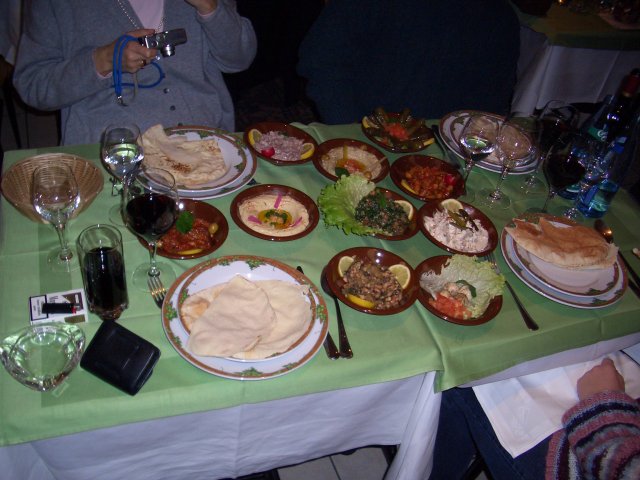 And this was the second part of the feast.
After having eaten very well, we walked back to the hotel past the big Christmas tree.
Here are Trent and Susi in front of the tree to give some scale ;-)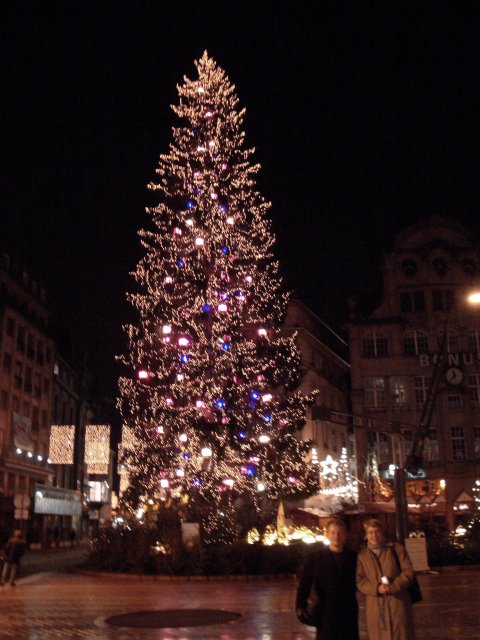 And now on to Saturday and page 2